SEEKING A HAND OF CO-OPERATION !
New Delhi, Karnataka Information, 28 May 2018
The Karnataka Chief Minister Mr H.D. Kumaraswamy called on the Prime Minister Mr Narendra Modi in New Delhi this evening and sought the co-operation of the Union Government in all spheres. The meeting of Mr Kumaraswamy, first after his assumption of office as Chief Minister, was described as a courtesy call.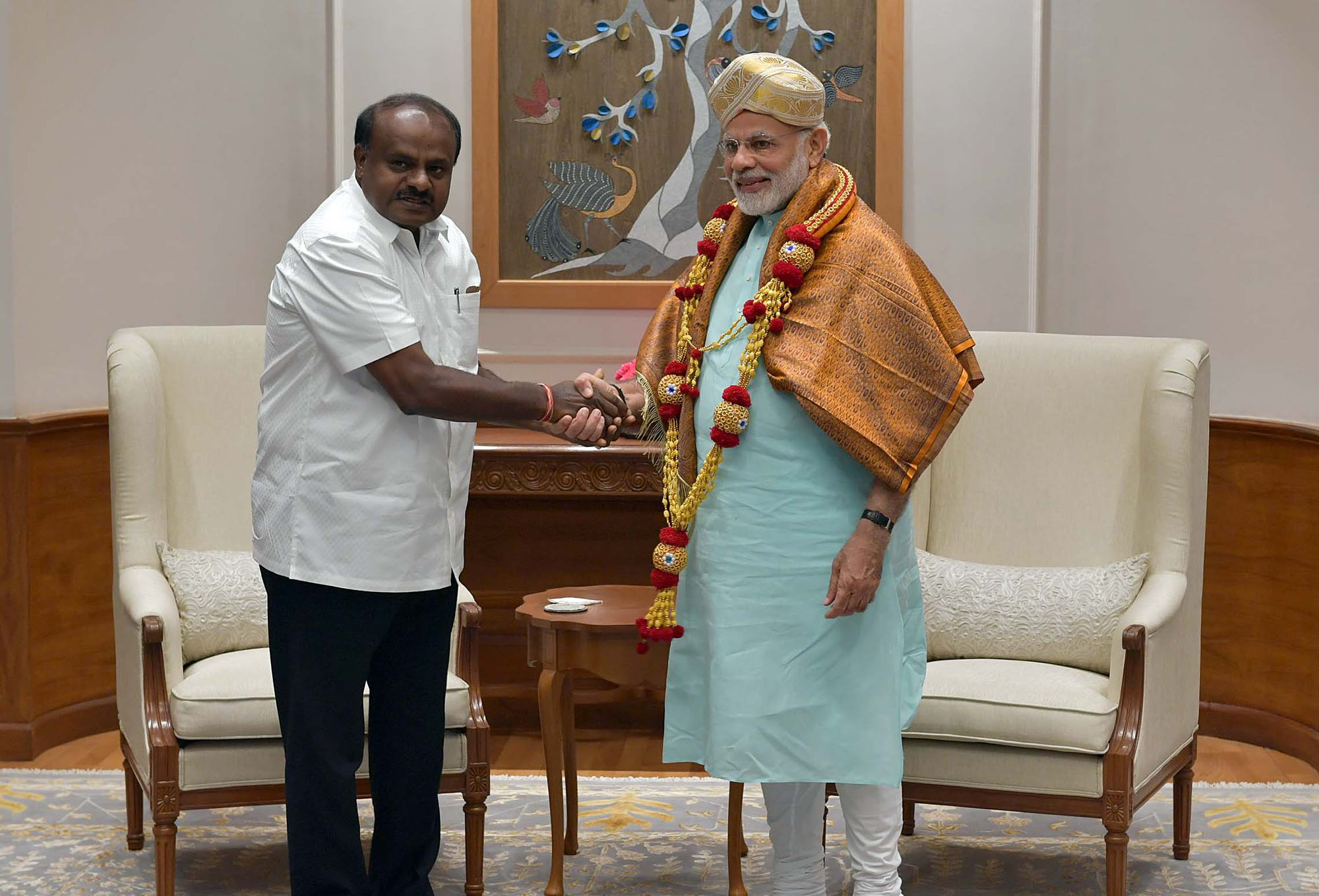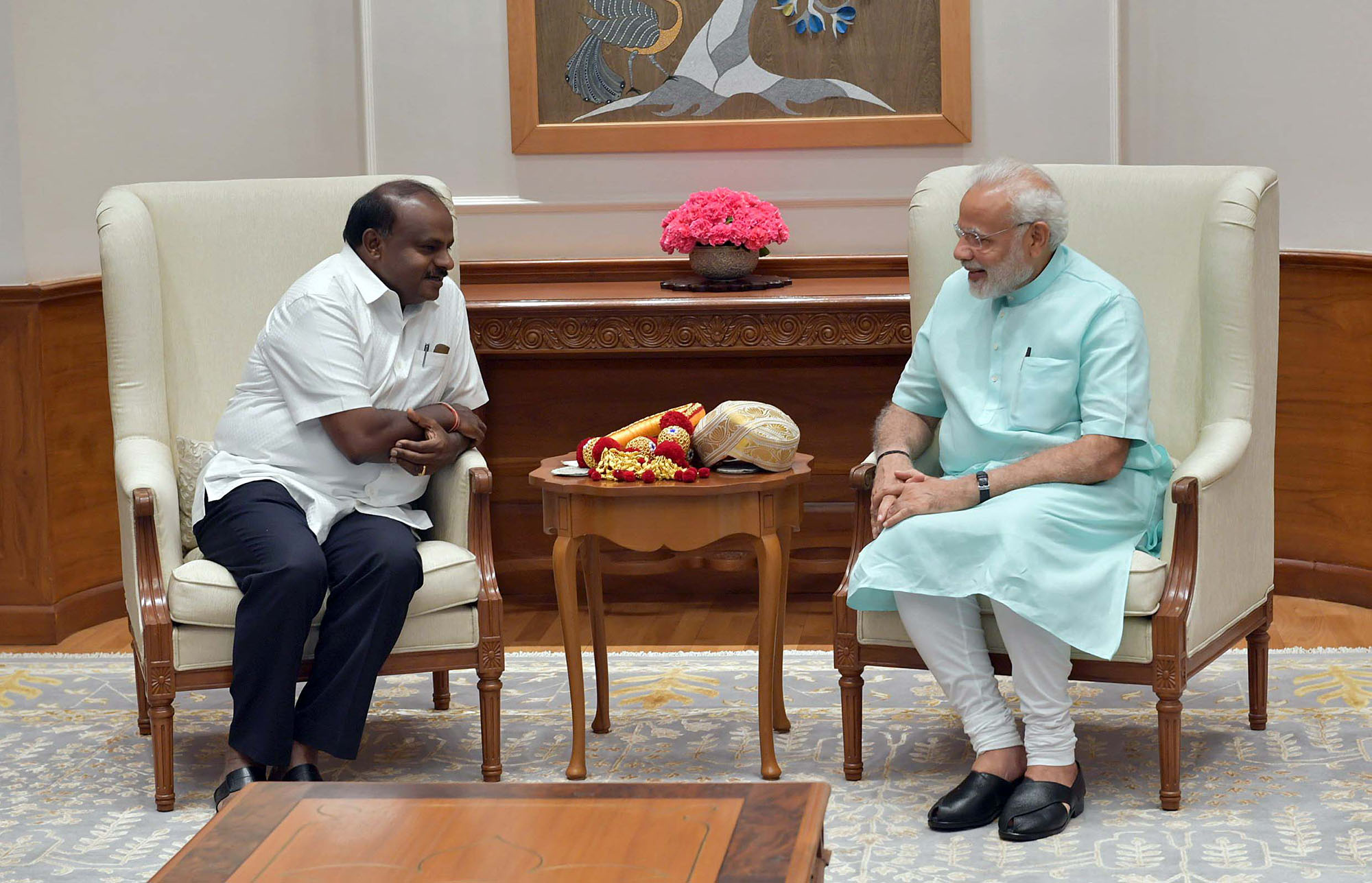 Photo Courtesy: PMO